Access to Justice
Improving Access to Justice and Reducing Abuse on the Right to Fair Trial.
"JUSTICE DELAYED IS JUSTICE DENIED"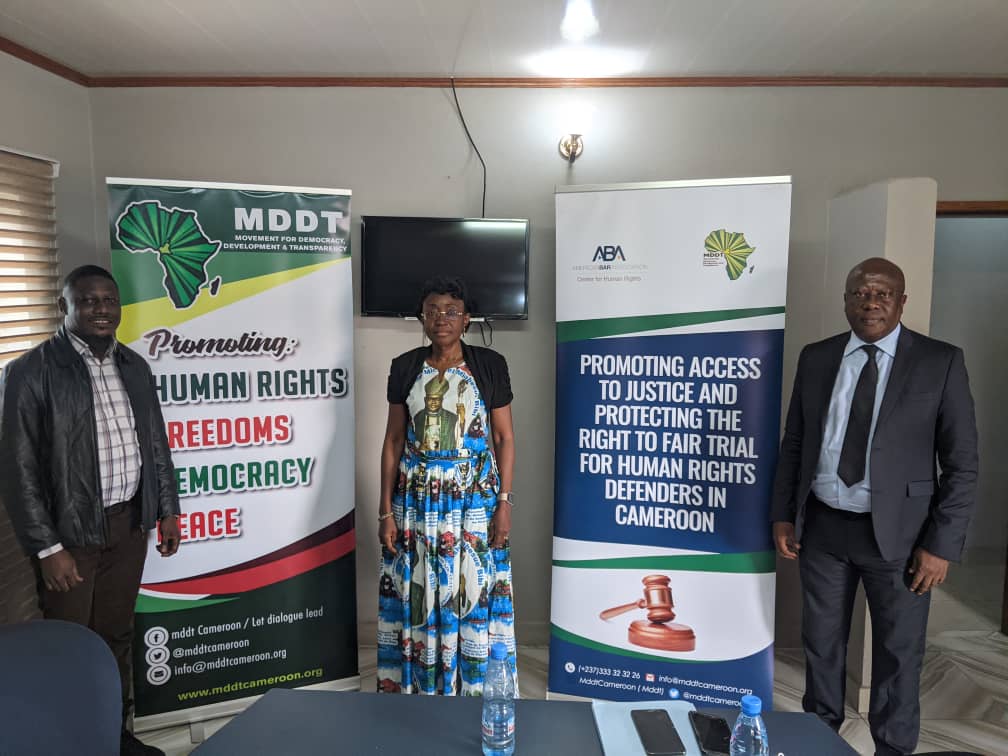 Despite the progressive measures promoting "access to justice" in Cameroon has been costly and beyond the reach of poor citizens. Delays in disposal of cases add to the woes of the litigants. Poor and marginalised sections of the society have not been able to fully claim their legitimate stake in the protections provided by the Constitution and legal system, because of which, the realization of justice remains a challenge. Several constraints in dispensing justice including the lack of infrastructure below the district level, difficulties in getting support from local administration-police/ gendarmes, limited awareness among vulnerable people about court decorum and limited incentives for judges. One of the serious challenges to the protection of rule of law and human rights is the inability of formal justice system to deliver speedy and affordable justice to the poor. The number of pending cases in Cameroonian courts is an indication of this. The detention conditions have become a source of concern for human rights organisations as of recent, with allegations of torture being regularly made. Several thousands of people arrested for committing simple offenses are kept in jail for very prolonged periods with repeated adjournments and harsh bail conditions.
The ongoing Anglophone crisis, the militarization of the English Speaking regions has escalated arbitrary arrests of youths, human rights defenders and political activists.
It is in this regard that, the Movement for Democracy, Development and Transparency (MDDT) Cameroon, constituting of three Cameroonian Lawyers, created a legal clinic constituting of ten lawyers and five law firms embarking on the following objectives:
Project Objectives:
Provide Legal Assistance to vulnerable arbitrarily arrested persons and human rights activists within the likes of journalists, lawyers, Artists and Human Rights Civil Society Actors.
Sensitize human rights defenders on the rule of law and available legal actions in the event of harassment or arrest.
Observe trials of human rights defenders and train lawyers on trial observation
Drive advocacy for the decriminalization of petty offences
Project Activities
Providing legal aid services to vulnerable arbitrarily arrested persons in the North West and South West Regions of Cameroon detained in the Buea Central Prison, Bamenda Central Prison, New Bell Prison Douala, Kondengui Central Prison, Edea and Kribi prisons.
Train members of the legal team on treating human rights cases.
Provide legal education to communities through newsletters, social media, radio and TV slots
Trial observation on human rights cases.
Building coalitions between Lawyers, Journalists, and CSOs for effective protection of human rights defenders.
Achievements
Intervened in about 300 cases in two years which lead to the release of over 300 detainees from the Buea, Bamenda, Kribi and Edea prisons
Trained a team of 10 lawyers for trial observation and partnered with five law firms for effective intervention in identified human rights cases.
Observed 9 human rights cases, 4 human rights defenders inclusive.
A legal Outreach to 4 communities (Nkwen, Mile 8, Bonduma and Sokolo) educating communities